Hello, I'm Ramesh Babu.
Thank you for visiting my website.
This watermelon watercolor Painting step by step guide tutorial is designed for beginners, so anyone can try this and enjoy the painting process.
Chat Paper: 300gsm Watercolor Paper.
Colors: Crimson Red, Olive green, Sap green, Alizarine Crimson, Vermillion Hue, Burnt Sienna.
Please follow the step by step guide – watermelon Watercolor Painting.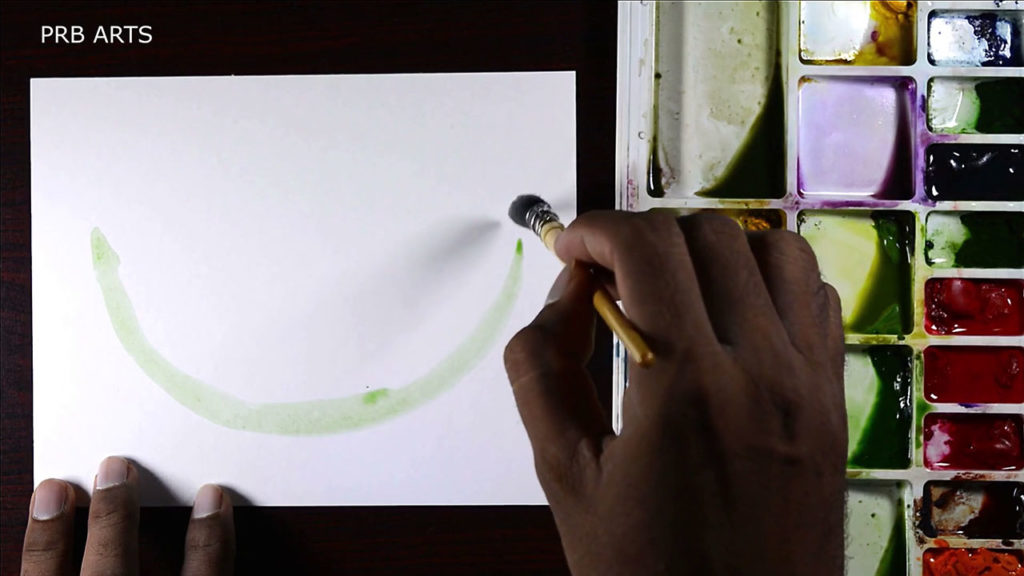 Step 1: I'm using Green color to paint the outer skin of the watermelon like this.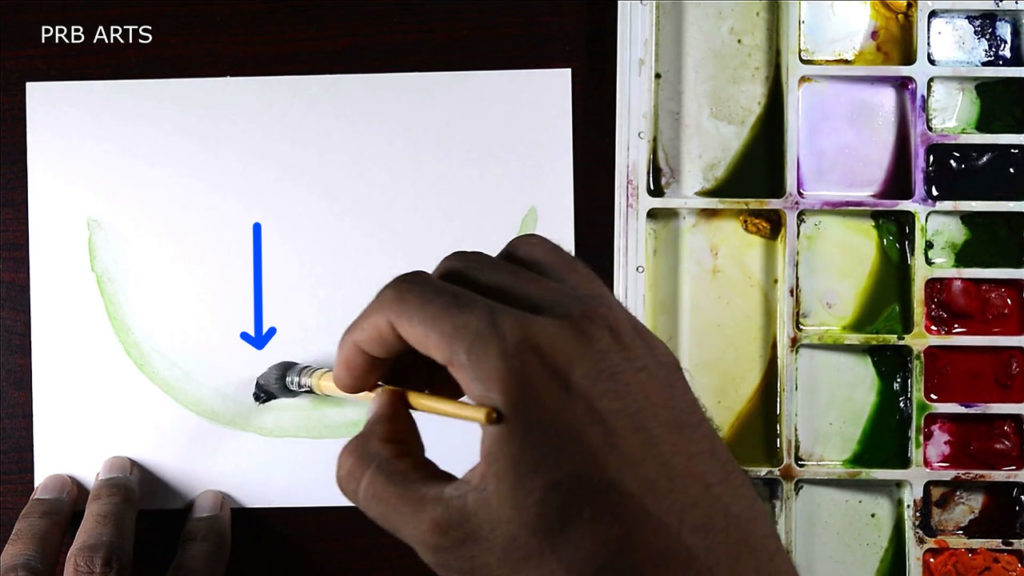 Step 2: Wash your brush with water and please wipe the inner side green color with your brush like this.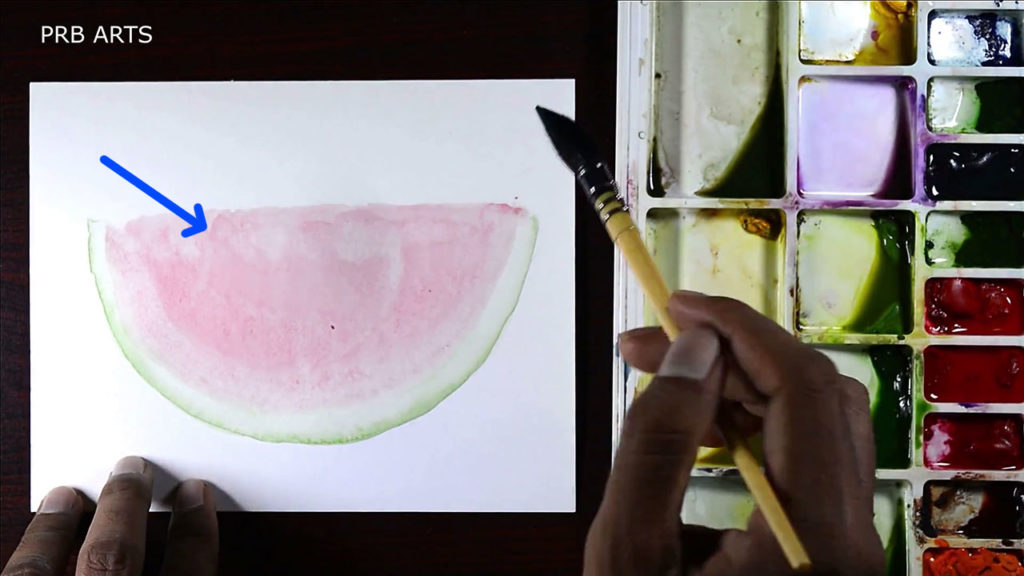 Step 3: Paint a light coat of crimson red color like this.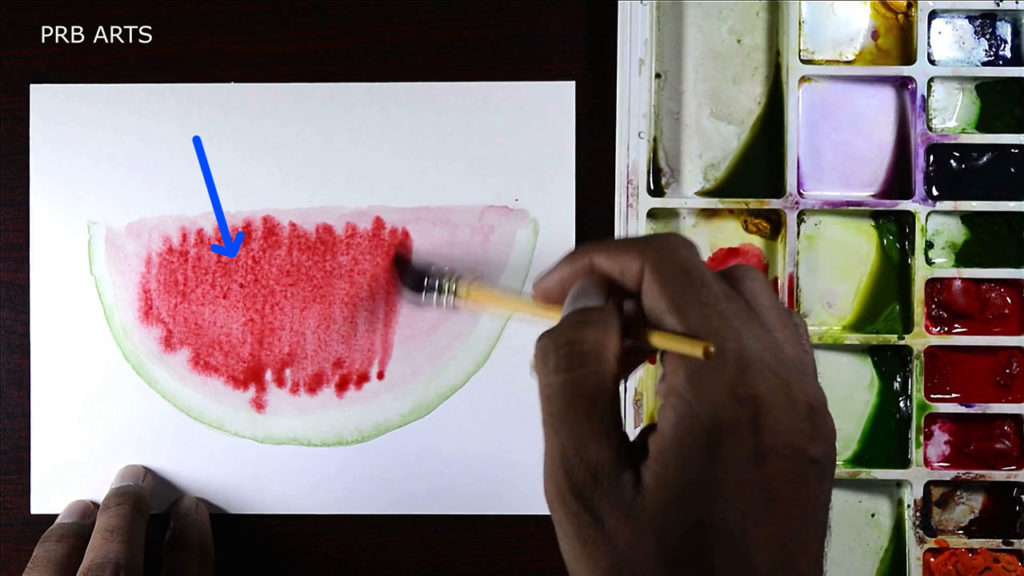 Step 4: Paint vermillion hue directly as vertical strokes like this. Make sure all the edges should be wet because the color needs to spread there.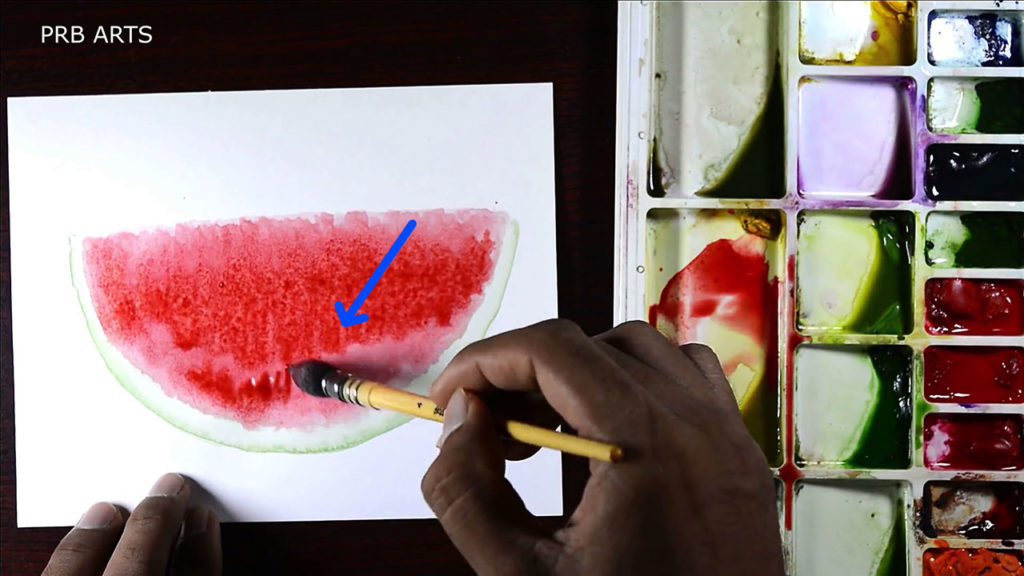 Step 5: Paint the second coat of vermillion hue like this and make sure to create a gradient texture pattern like this.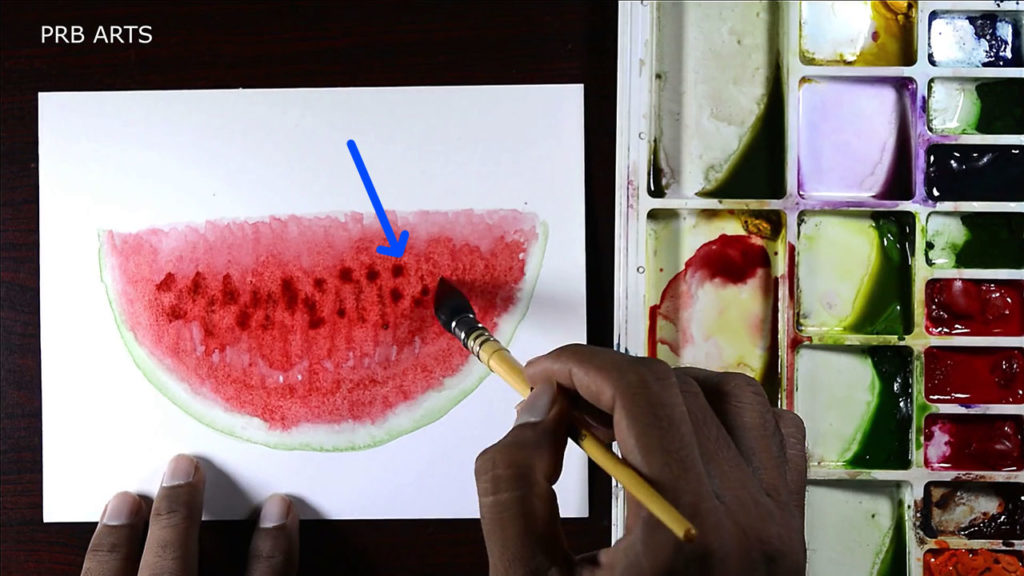 Step 6: Mix burnt sienna and vermillion hue and paint the seeds like this.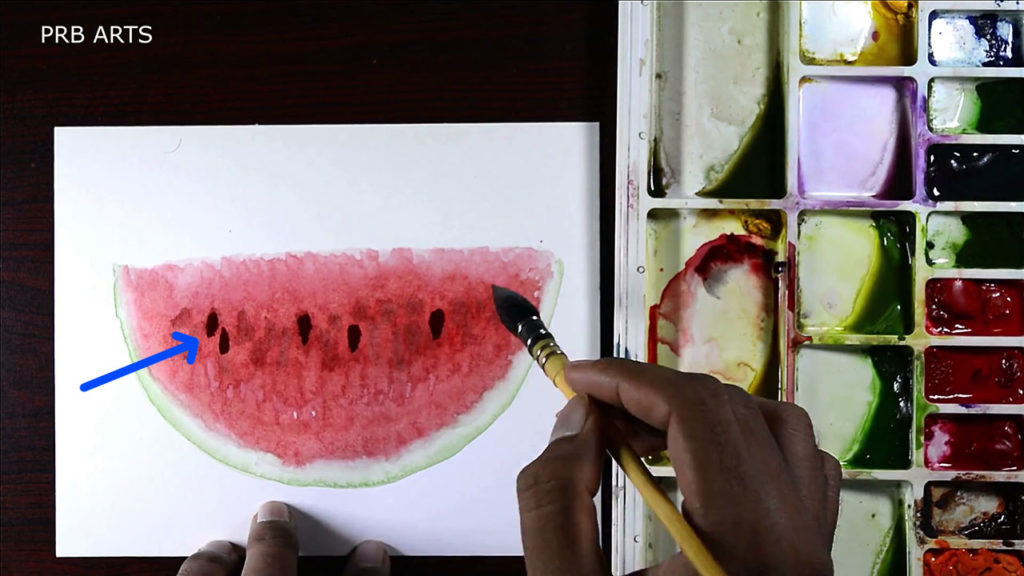 Step 7: Paint the second layer of seeds with thick color like this.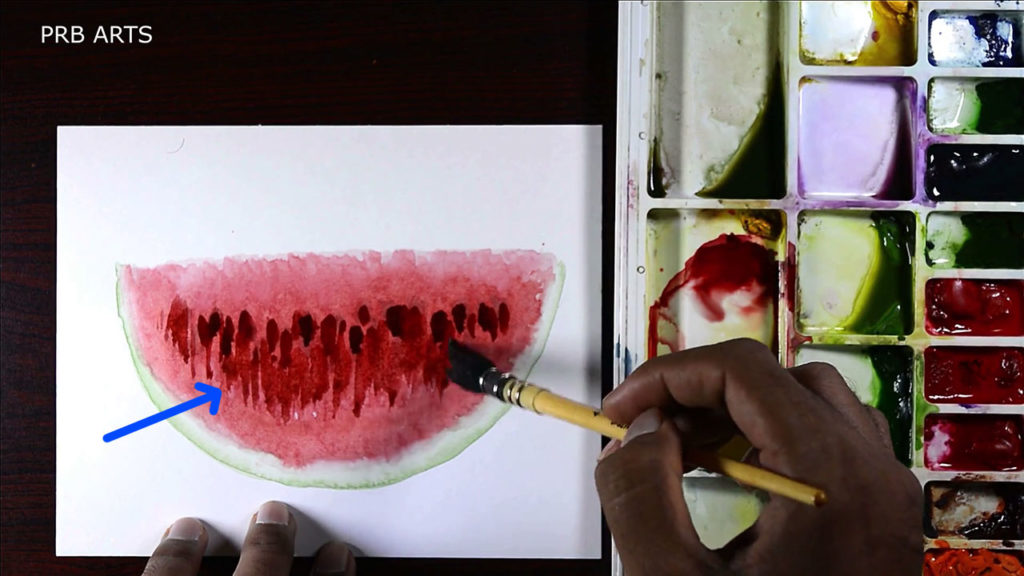 Step 8: Paint the depth layer below the seeds like this.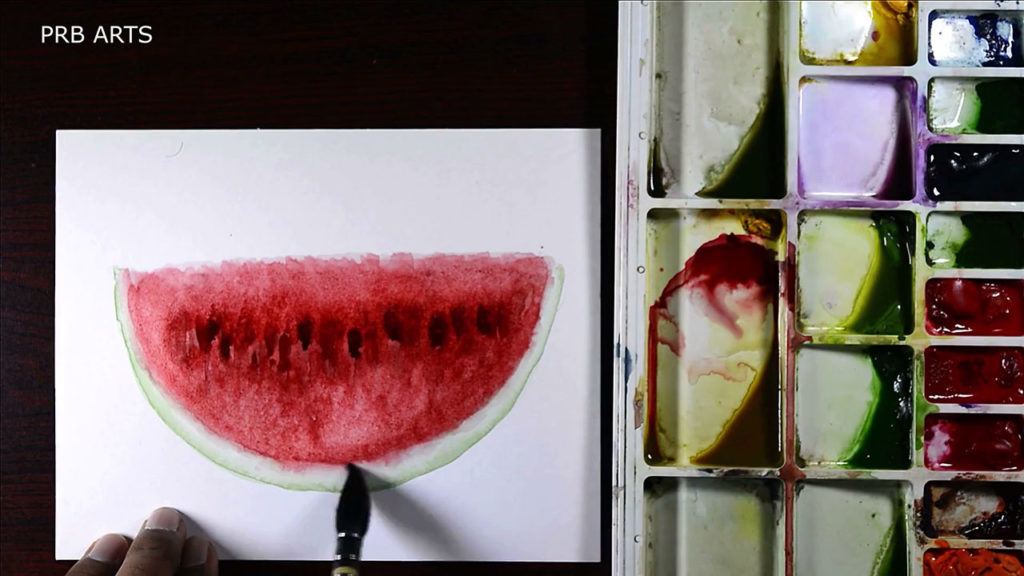 Step 9: Use your wet brush at the edges and apply a small amount of water with your brush, it will create an organic effect.
Check this Watermelon Painting Video Tutorial for easy understanding.
I'm trying to create this painting video as simple as possible for beginners.
Hope you like this tutorial, let me know if you have any questions in the comments section below, thank you.