Landscape painting watercolor tips and techniques.
What you will learn from this tutorial post and video.
1: How to mix and wipe the watercolors.
2: How to lift the paint with your brush.
3: How to paint colors on wet paper.
4: How to smudge and create a background layer.
5: How to use your brush to create nature.
For this tutorial, I'm painting a forest waterfall scenery with big trees and rocks.
This landscape painting step by step guide tutorial is designed for intermediate level users, beginners can also try this.
Chat Paper: 300gsm Watercolor Paper.
Colors: Lemon Yellow, Yellow Ochre, French Ultramarine, Crimson Lake, Cobalt Blue Hue, Viridian Hue, Sap Green, Olive Green, Burnt Sienna, Prussian Blue, Orange.
Watercolor Landscape Painting | Forest Waterfall
Please follow the step by step guide – Forest Waterfall Watercolor Painting.
Quick Tip for beginners: Please sketch the scenery with a pencil first.
Step 1: Mix lemon yellow and yellow ochre color and start the painting process on the dry paper.
Step 2: Paint cobalt blue and French ultramarine color over the yellow shade and try to mix the edges of the yellow color.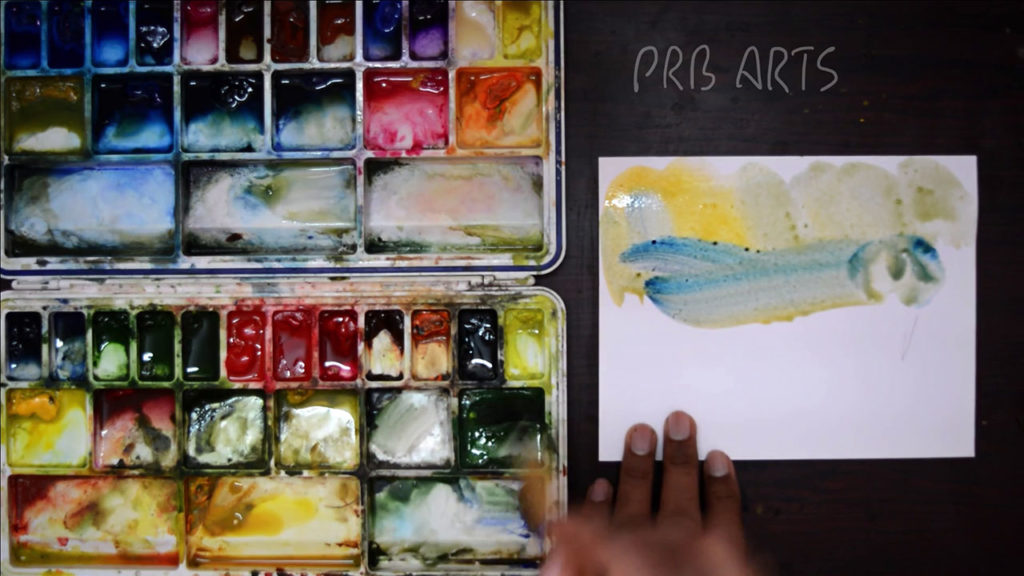 Step 3: Mix sap green and lemon yellow color and paint the areas where it looks greenery in the background.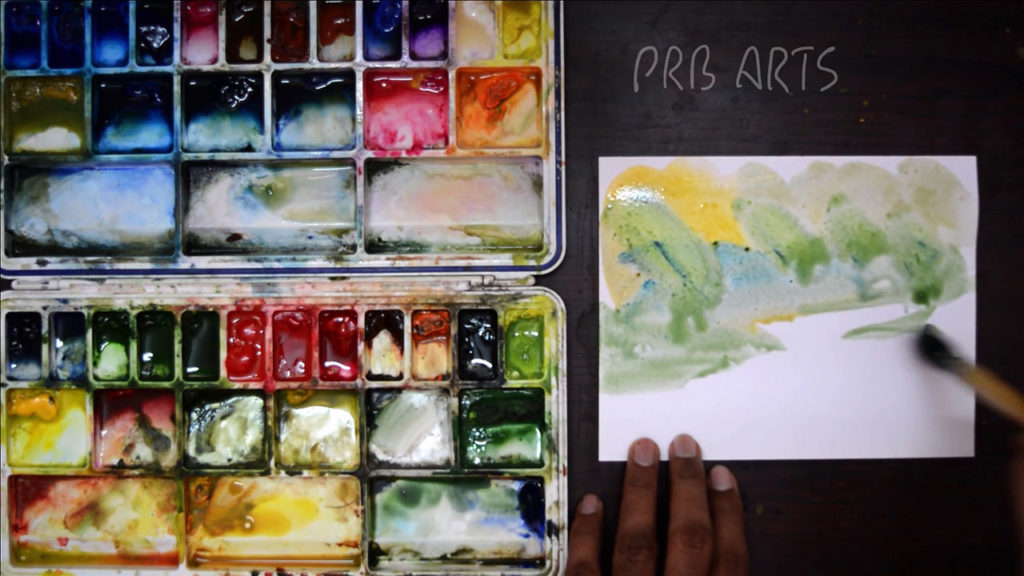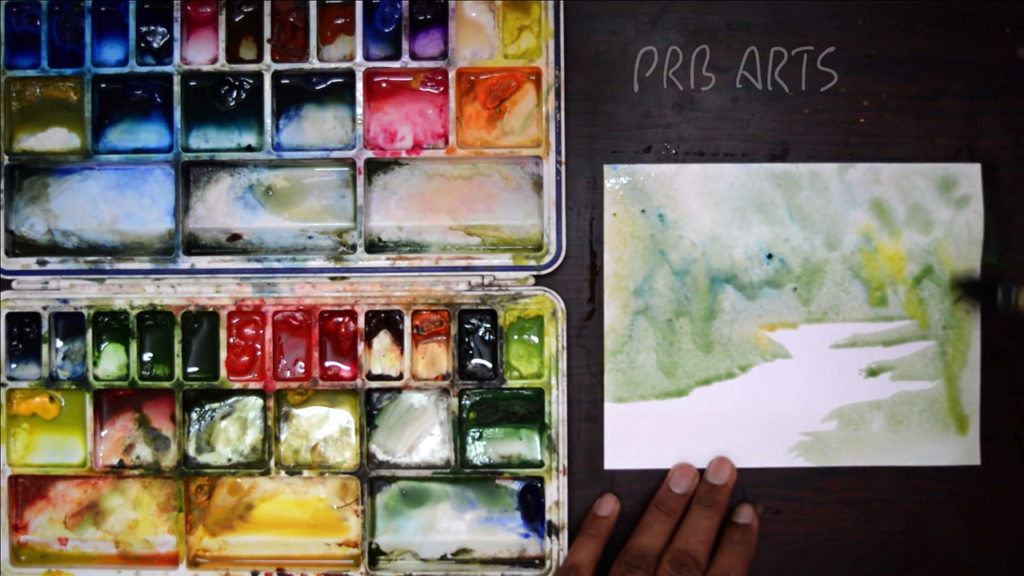 Step 4: Wipe the unnecessary color with your wet brush and mix burnt sienna, orange and cobalt blue for the trees. Paint the rough shapes of the trees and the surrounding plants and rocks with your wet brush. It is ok that the color will mix and merge to the background.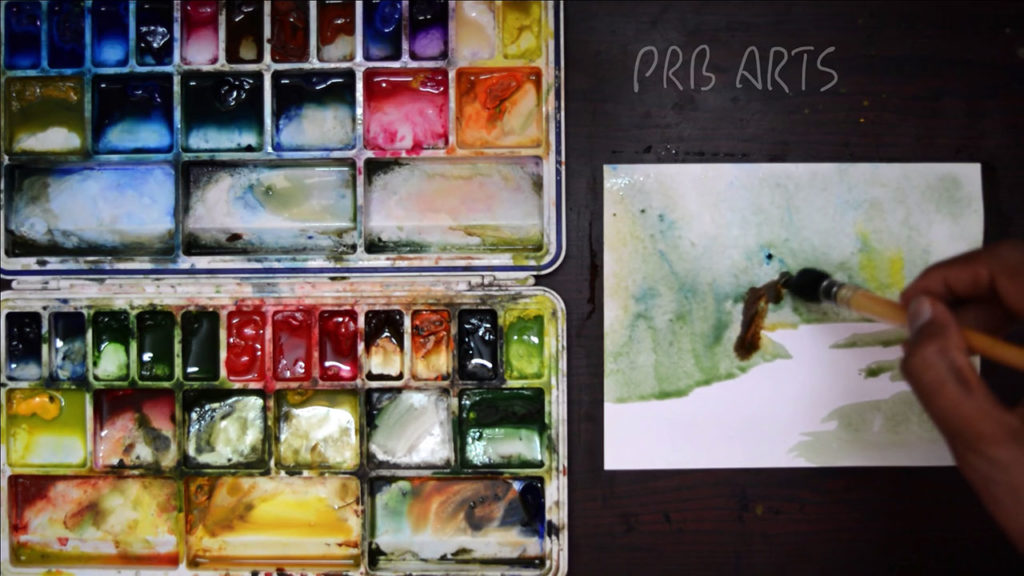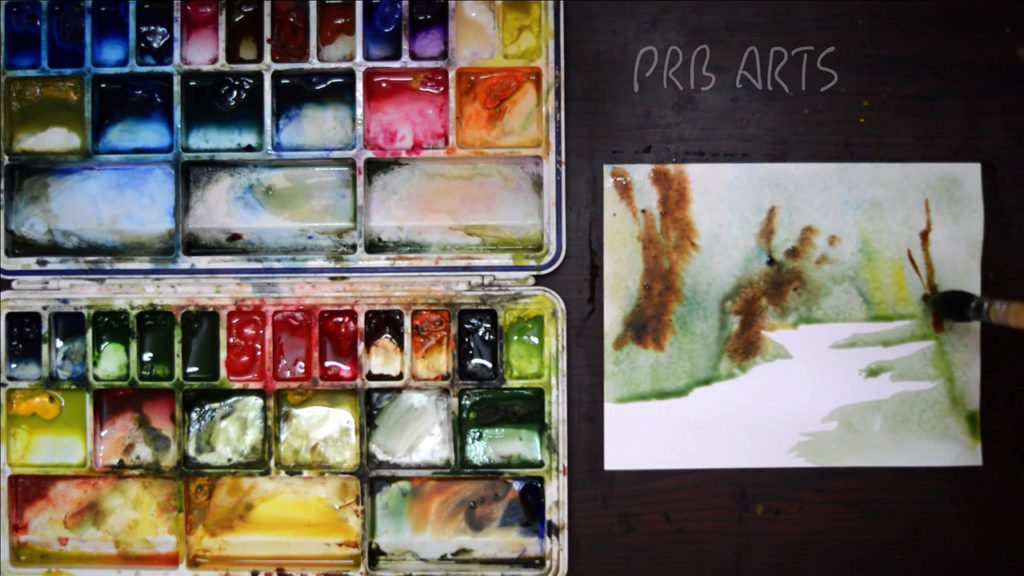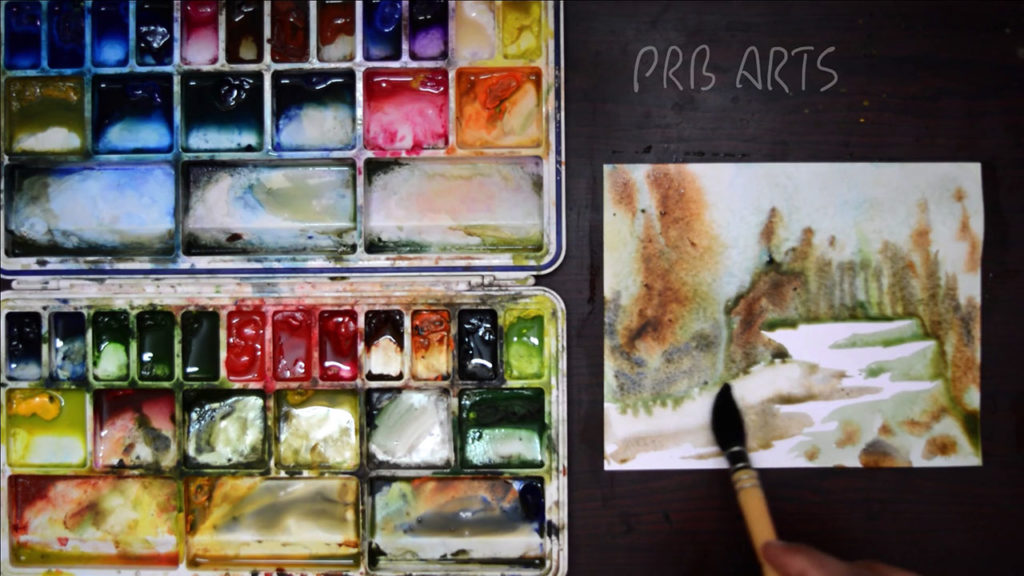 Step 5: Sprinkle the brush over the painting with lemon yellow color, it will help to create the background leaves effect later on.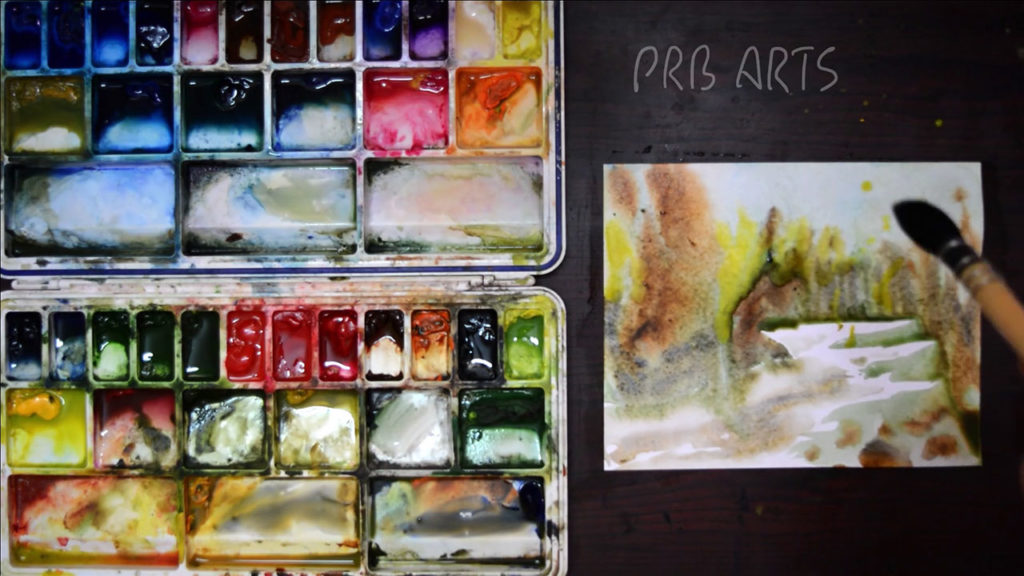 Step 6: Sprinkle the orange color with your wet brush over the painting and mix a cobalt blue color on it and wipe the overflow water with your dry brush, where it is unnecessary.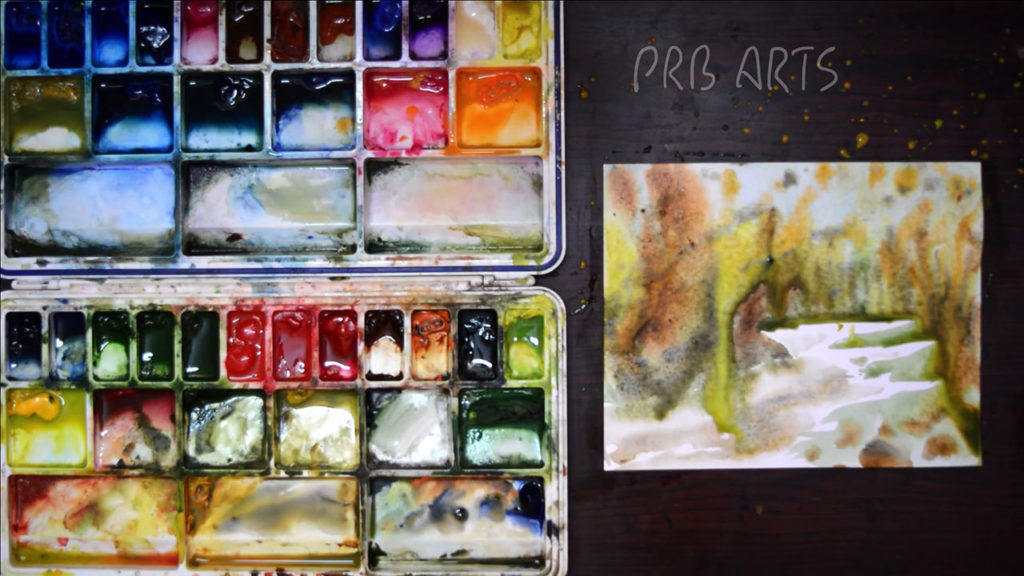 Step 7: Use your brush to create the rocks with a single stroke ( please check the video, it will be easy to understand than the image reference ).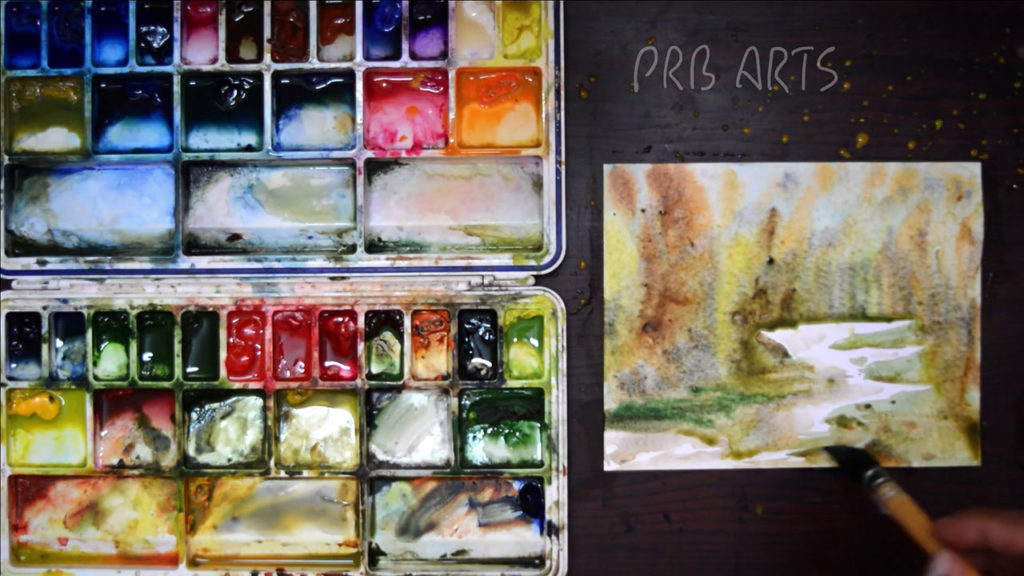 Step 8: Paint the layer for trees and compose the scene with rocks.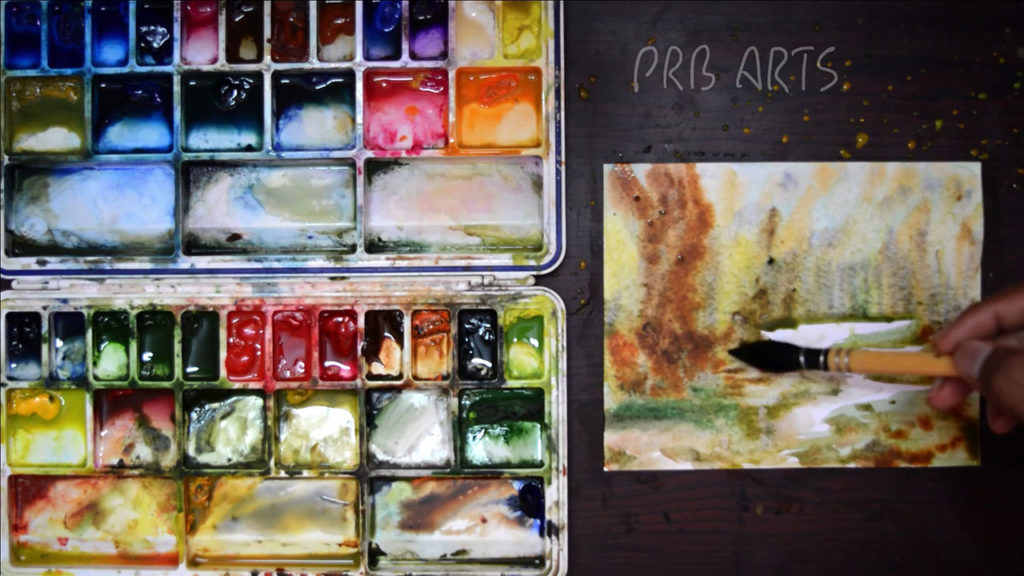 Step 9: Paint the depth area with dark colors.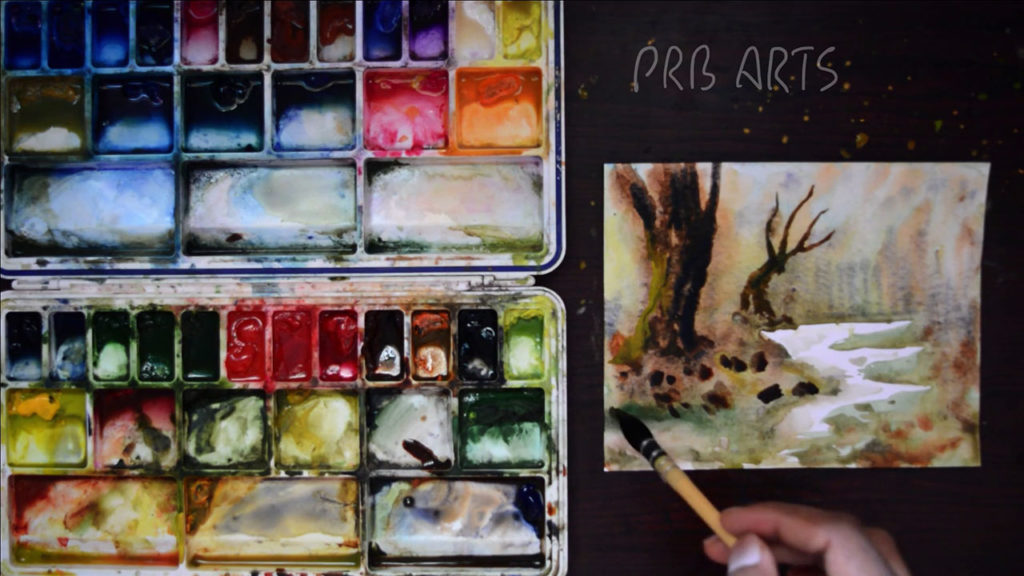 Step 10: Use orange and yellow color for the tree leaves and finish the painting.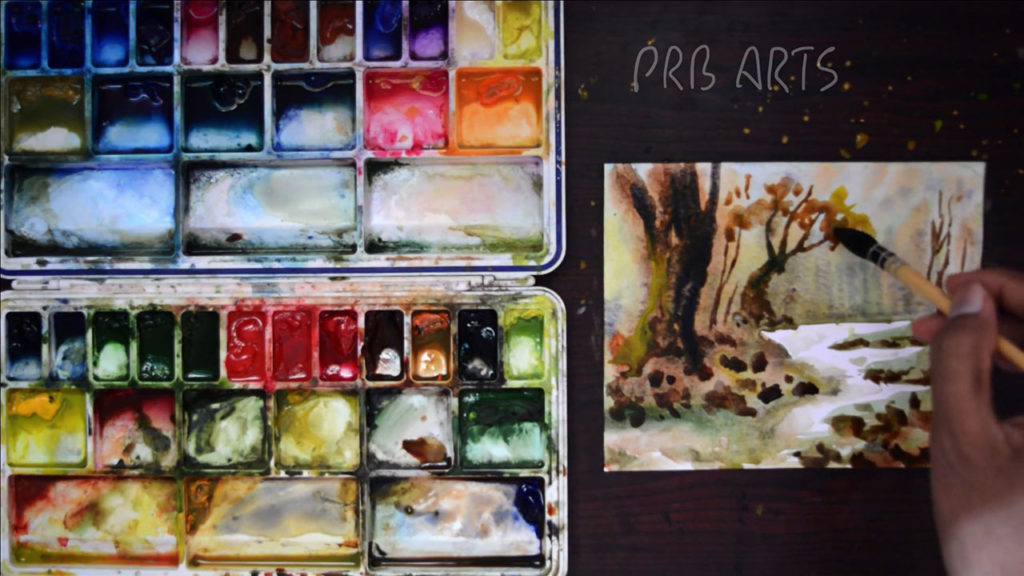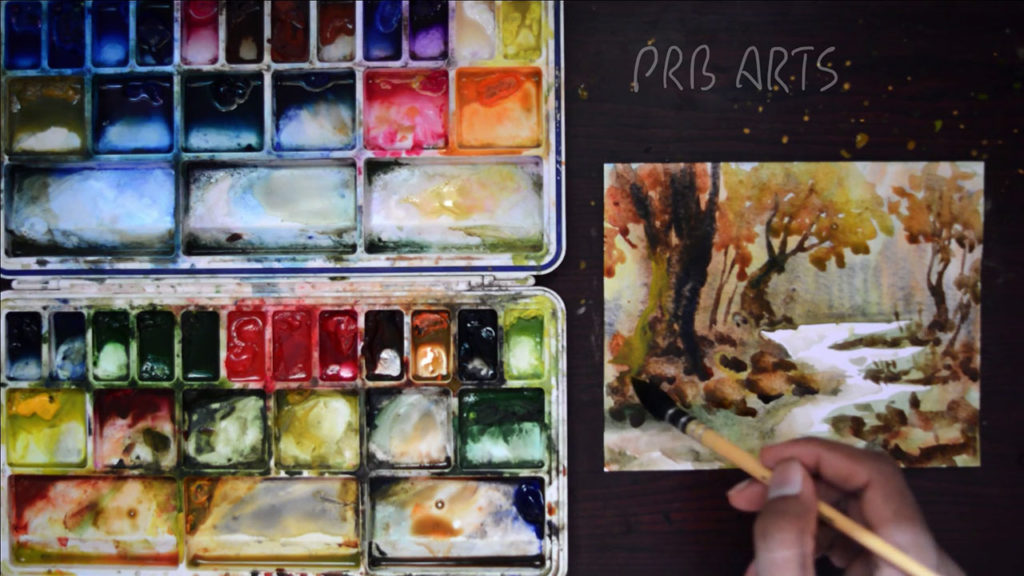 Please check out the video tutorial for easy understanding.
Hope you like this tutorial, let me know if you have any questions in the comments section below, thank you.