Hello, I'm Ramesh Babu.
This tutorial is designed for watercolor beginners, you can use this method for any watercolor landscape scenery.
For this tutorial purpose, I choose to paint a tribal hut and trees.
Note: You must able to draw freehand sketches to achieve these results.
First, think about what you want to draw on the paper.
Please ask yourself, before composing anything on the paper.
Let's say, I'm going to draw a hut and trees.
What will be your main subject?
In this case, my main subject is the hut, so I will compose the hut on the left side of the centre.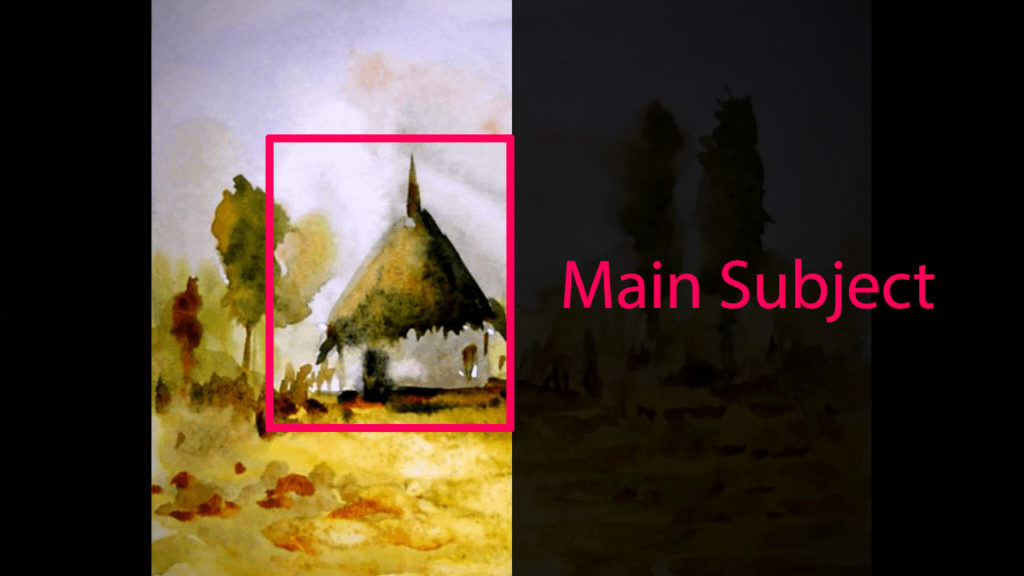 Trees should be around the sides of the hut.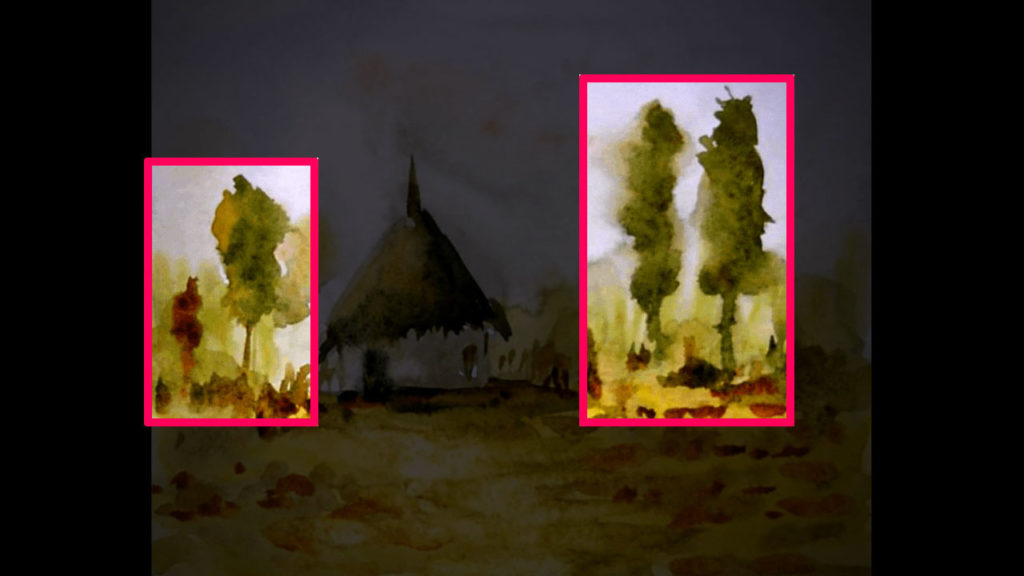 Half of the paper area is for the sky and below the area is for ground.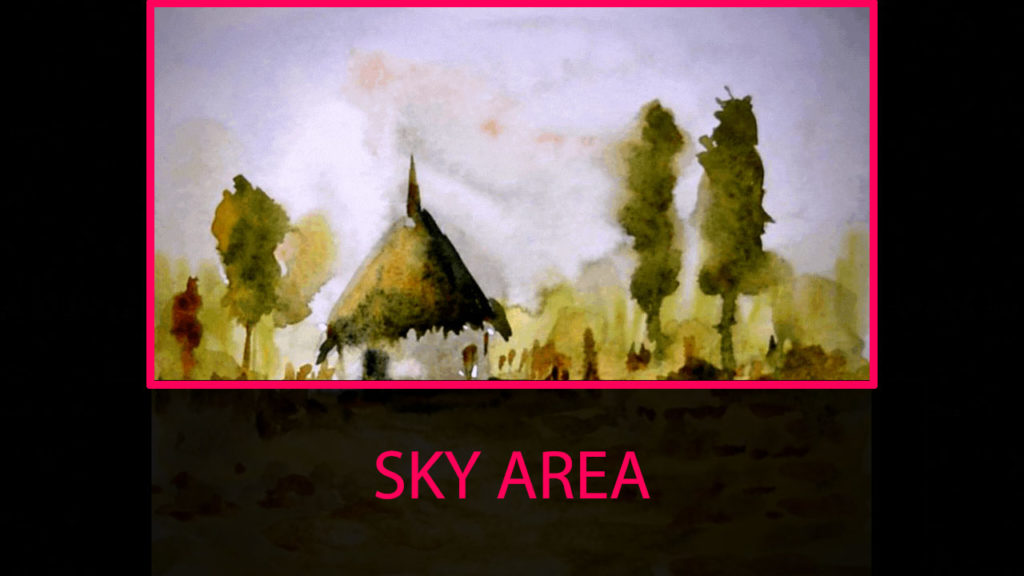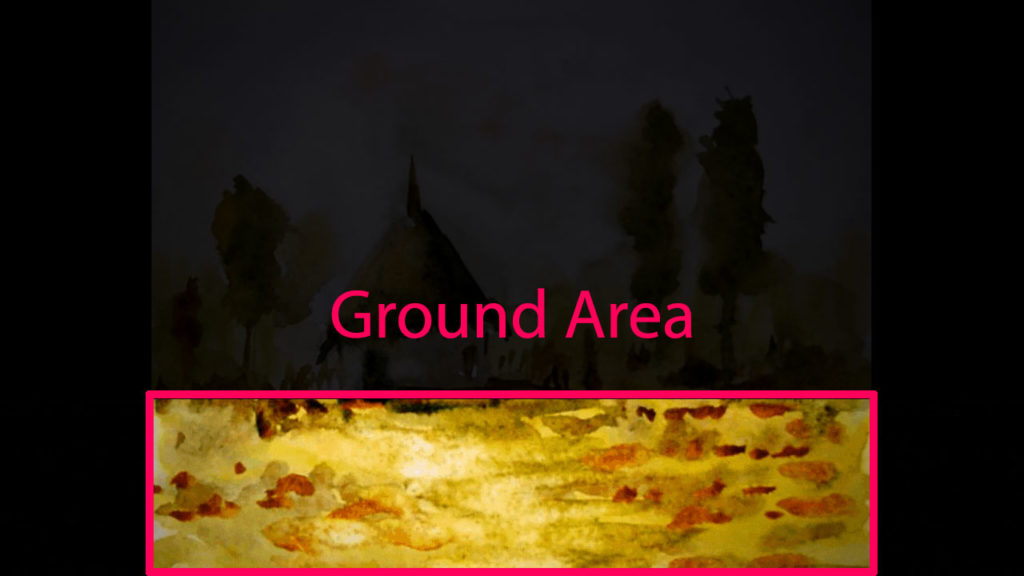 Hope you understand how to compose any landscape scenery like this.
Chat Paper: 300gsm watercolour paper or above will be good for beginners ( I'm using normal chat paper ).
Colors: Burnt Sienna, Yellow Ochre, Orange, Black, Sap Green, and Cobalt Blue.
Brush: Brustro Round No 4.
If you are a beginner, please sketch the scene with a pencil first, then start the watercolour painting process.
Step By Step Tribal Hut Landscape Scenery Painting
Step 1: Mix cobalt blue, burnt sienna, sap green for the background sky area. Paint a light coat of color on the dry paper.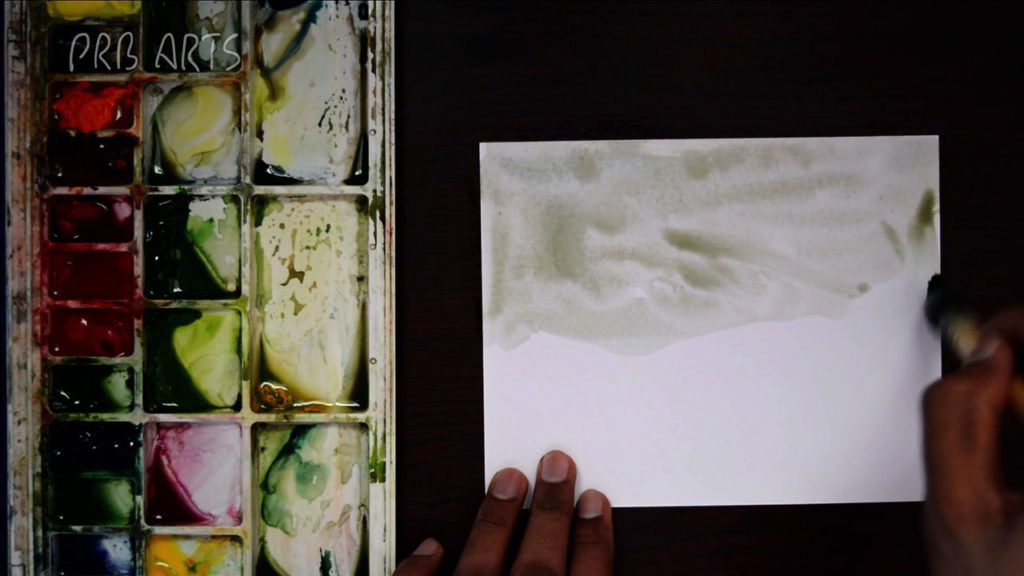 Step 2: Paint orange shade here and there with the same brush without washing.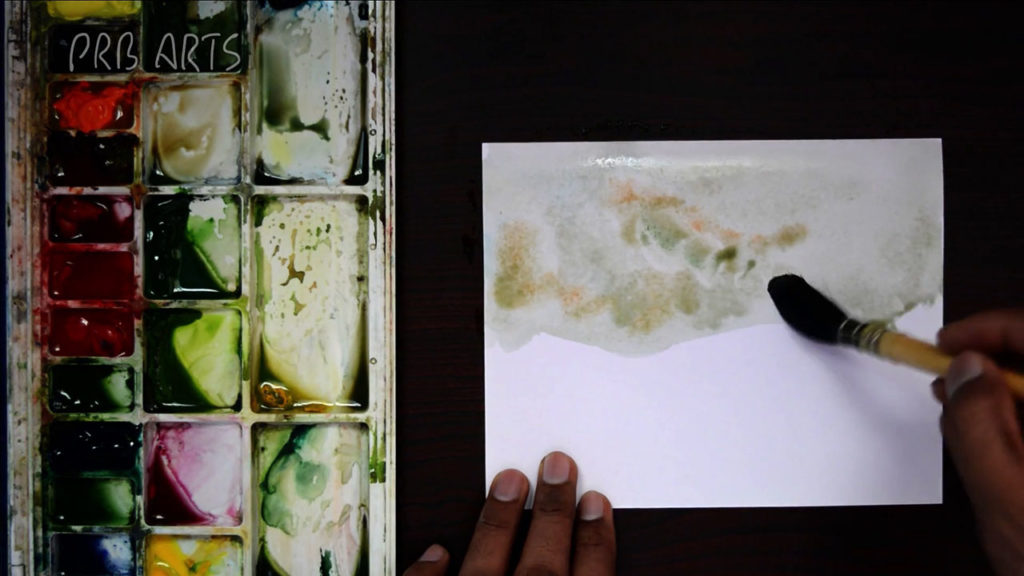 Step 3: Mix sap green to the existing shade and paint the hut.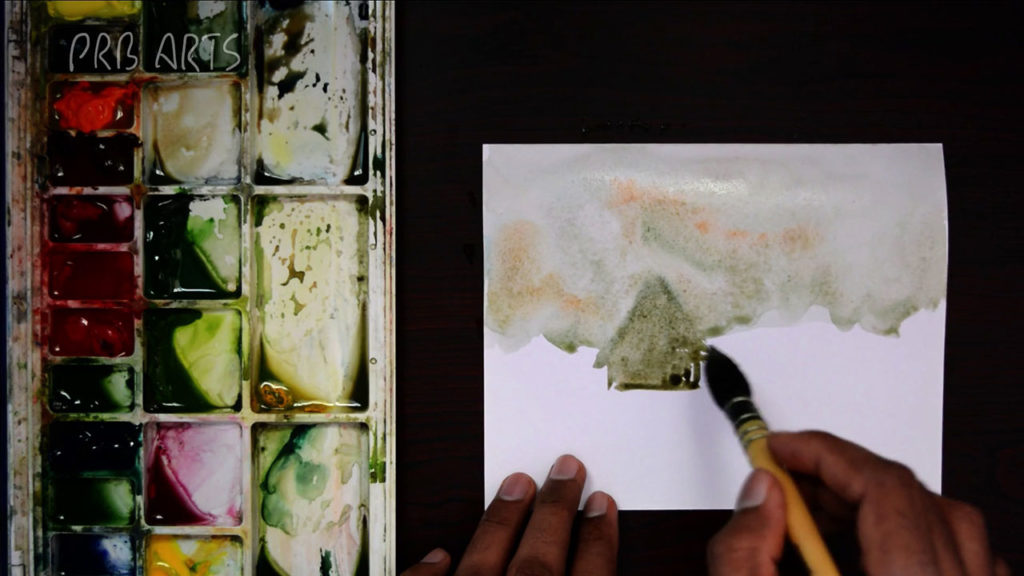 Step 4: Paint yellow ochre color with the same brush without washing to the left and right sides of the hut area.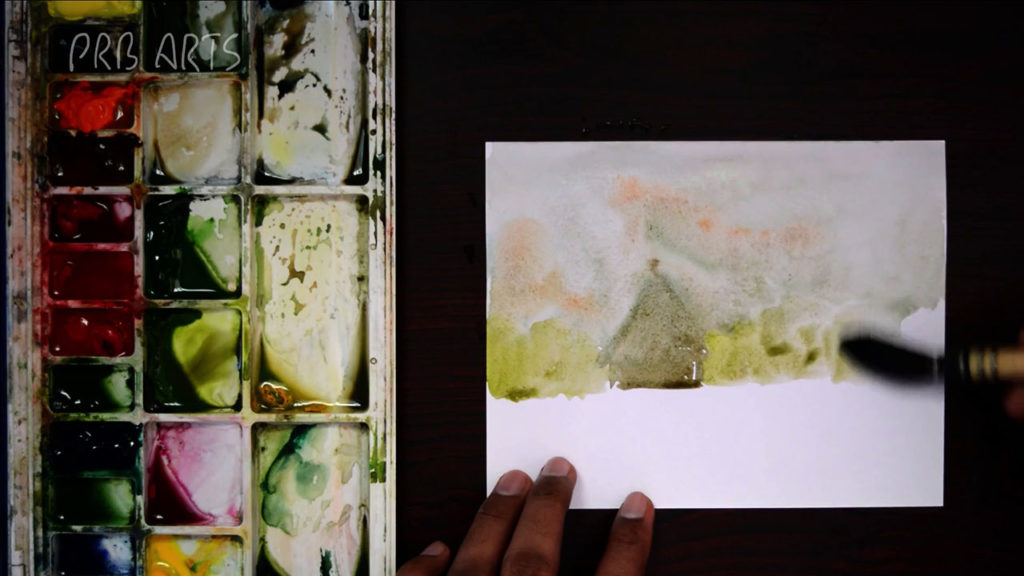 Step 5: Start to paint the trees with burnt sienna color.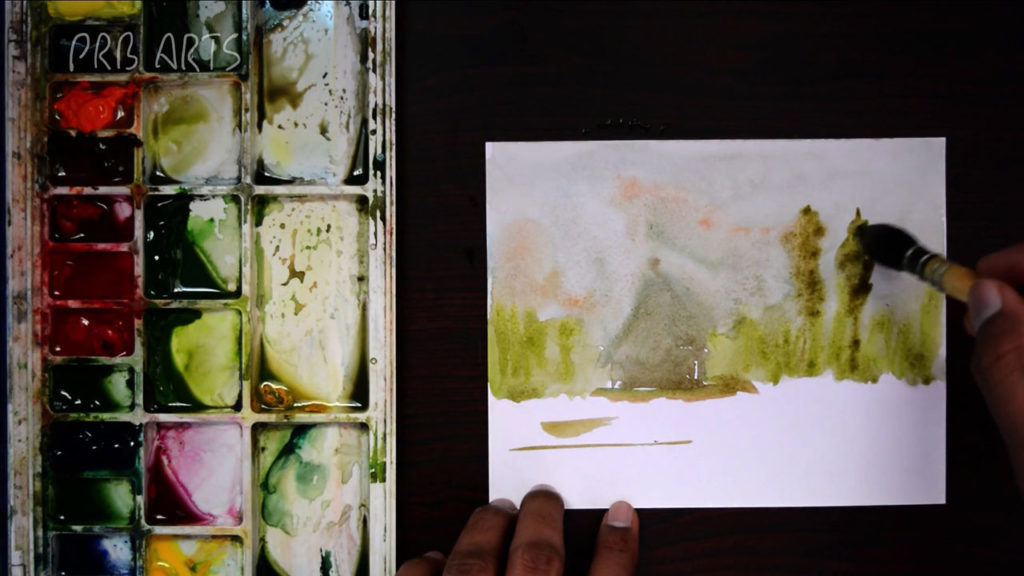 Step 6: Paint more yellow ochre shade for the ground area.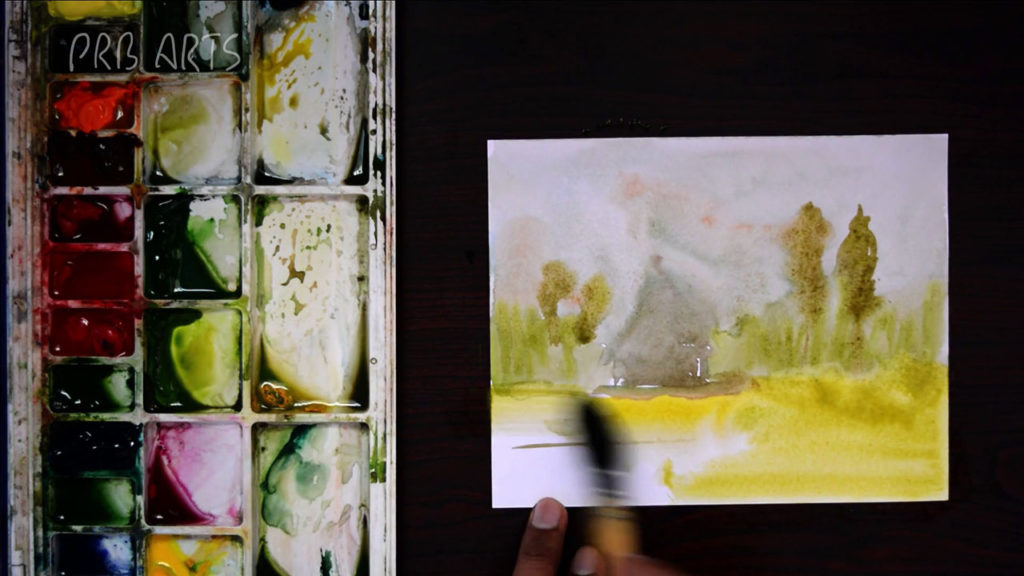 Step 7: Add burnt sienna color shade here and there, it will create an organic effect.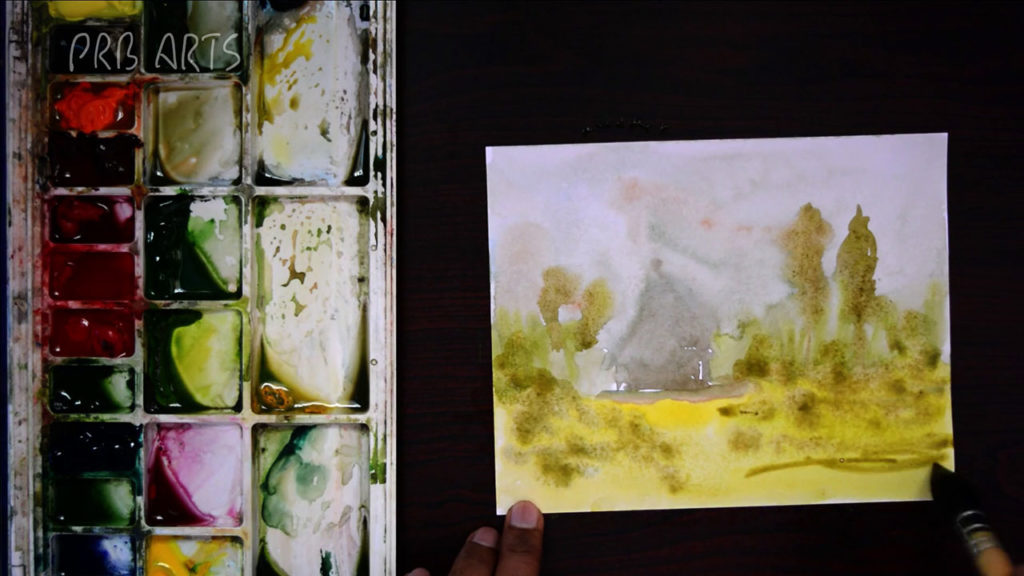 Step 8: Paint a thick sap green color to the tree leaves.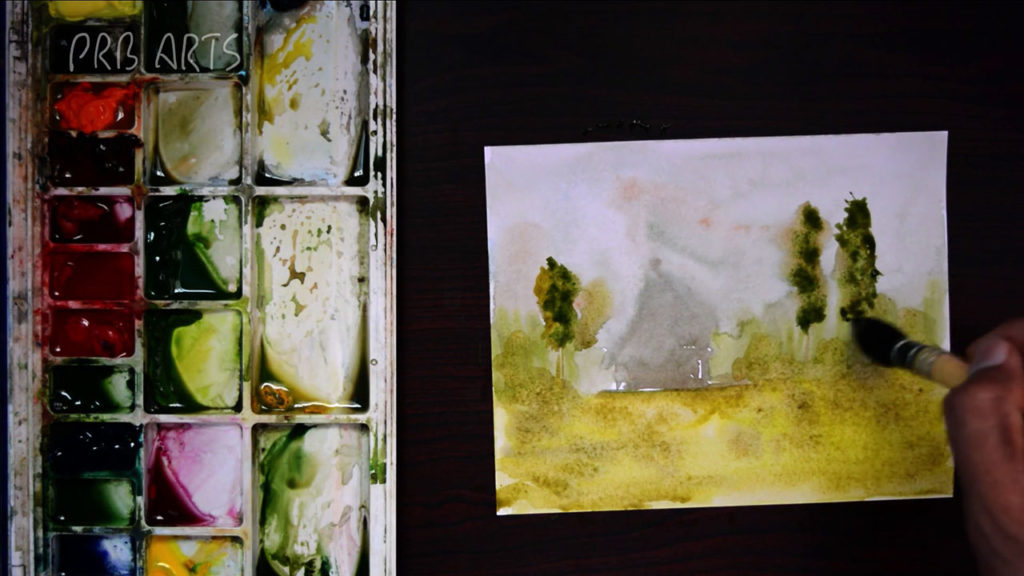 Step 9: Paint the shadows and depth of the house with dark shades.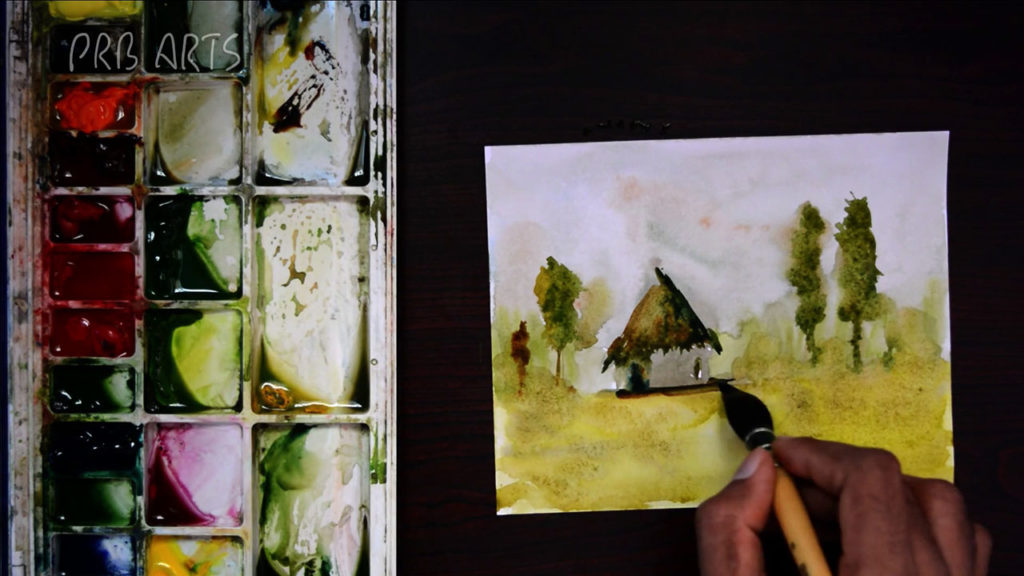 Step 10: Paint the details with burnt sienna on the ground area.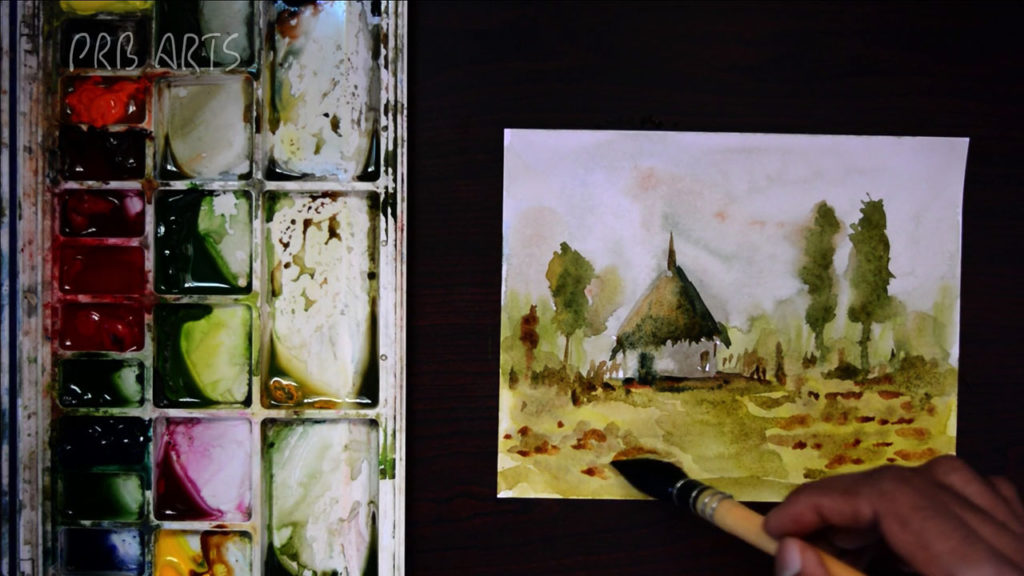 Check this video Tribal Hut Watercolor Painting for easy understanding.
Hope you like this tutorial, let me know if you have any questions in the comments section below, thank you.